GenX Found in Wilmington Drinking Water
Learn more about this potentially dangerous chemical and how Culligan can help
"Don't drink the water" should never be said at home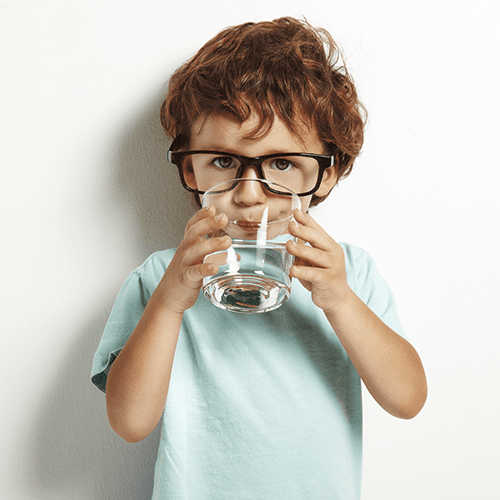 A recent study of CFPUA water found alarming levels of the chemical GenX, with the utility unable to filter out the compound.
Officials said the chemical "poses a 'significant' risk" to the 750,000 people who rely on the river for drinking water.
The chemical is commercially produced at Fayetteville Works, an industrial site on the Cape Fear River, about 100 miles upstream from Wilmington.
GenX is in the perfluorochemicals family of man-made compounds used in a wide range of industrial processes and consumer products -- including Teflon and some cosmetics. GenX replaced PFOA -- commonly called C8 -- in 2009, after lawsuits that drinking water contaminated with C8 caused cancer. Its manufacturer says GenX has a "favorable toxicological profile," a term that describes its toxicity and adverse health effects.
Potential adverse effects related to cumulative exposure to perfluorochemicals in drinking Water
Birth defects and developmental issues during pregnancy or for breastfed infants including low birth weight, accelerated puberty, skeletal formation issues
Cancer (testicular and kidney)
Liver tissue damage
Weakened immune system (antibody production and compromised immunity)
Thyroid hormone imbalances
Hypertension and High Cholesterol
Next Steps

Public water systems are required to notify consumers if water is contaminated. Consumers can also contact their local water supplier and ask for information on GenX, PFOA and PFOS in their drinking water and request a copy of the Consumer Confidence Report. Learn more about PFCs and treatment options and view our water emergency quick reference sheet.
Learn more about PFCs and treatment options
and
view our water emergency quick reference sheet.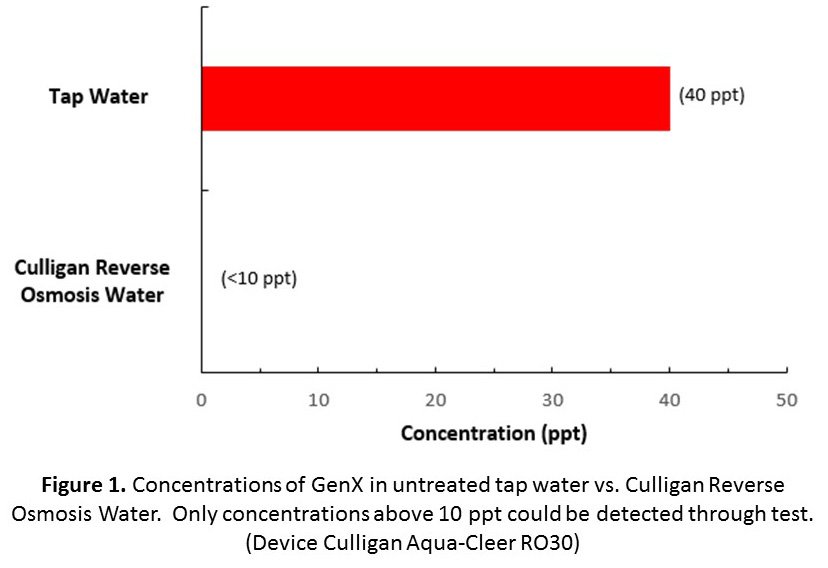 Culligan® Bottled Water
DOES NOT use Wilmington City Water as the source water. Our bottled water is produced by North Carolina Bottled Water Company, an International Bottled Water Association member (IBWA). IBWA sets standards for their members that meet or exceed standards set by the FDA. IBWA Member bottlers are inspected by both the by the FDA and National Sanitation Foundation (NSF), to insure that IBWA guidelines are followed. By using an IBWA bottler as our producer, we are able to provide you, the consumer, with the best tasting and safest bottled water available.
Latest
Blog Posts
When it comes to water treatment systems, Culligan Water offers a better return on investment than any big box store....
Are Water Treatment Systems Worth the Investment? Many homeowners turn to water treatment systems to improve their water's quality and...
I moved into my newly constructed home on Emerald Isle in October 2020, and after 7 months of bad hair and no suds in my dishwater I decided to pursue a water softener system. AJ was very informative, patient with all my questions and did not try to over-sell me. He tested my water and it was at a hardness of 9! My new system was installed the following week by AJ and Andy and housed in my golf cart shed. These gentlemen are a joy to deal with!! They worked so hard and had my system installed in 3 hours. I am thrilled!!! My bad hair days now are only due to coastal humidity, not hard water; and I have suds galore in my sink! I can even see a difference in my laundered clothes. THANK YOU CULLIGAN!!! NICE MATTERS! LIFE IS GOOD!

Jo Anne West
- Culligan Customer